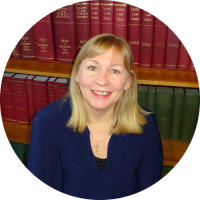 Susan Turner – S. L. A.
Executry Paralegal
Susan joined our firm as an Executry Paralegal in May 2014. Qualified as a Scottish Law Accountant,she brings to the firm many years of experience working in a busy legal environment. She became a member of SOLAS (The Society of Law Accountants in Scotland) in 2011, having achieved passes with Distinction in Law Society of Scotland Trust, Executry, Taxation and Accounting Examinations.
Susan provides the Partners and their clients with a comprehensive knowledge of every aspect of administering and winding up a deceased's estate.
In her spare time, Susan is a keen hill walker and particularly enjoys fell walking in the Lake District.